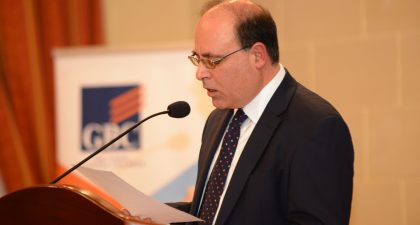 22/04/2021

Message by Joseph Borg – President of INSULEUR
I am honoured to be currently president of such an important institution as INSULEUR and to have been nominated for another term till 2022.
It has indeed been a period of great turmoil where all our islands have experienced a devestating impact because of the COVID-19 pandemic. Nonetheless our belief in institutions such as INSULEUR, and the fact that we can formulate our concerns in one voice has been extremely important for us.
Coming and operating from such a small island such as Gozo, with all its difficulties and limitations have taught me the importance to survive and thrive in difficult situations. However, I believe in the immense potential of our islands. We can all make our life better if we act together, to help the economies in our islands thrive.
Working with INSULEUR throughout these years, has shown me how much INSULEUR can make an impact in voicing the concerns of islands especially at an EU level. The fact that we are part of a structure which can dialogue effectively with the European institutions, is an important asset which we cannot take for granted.
The upcoming period will be a very difficult one. We are living unprecendented situations! However, we need to make our island economies more resilient and scope new niches which can provide added value to our economies. The EU's drive on the green economy and digitalisation, hold immense potential for our island, and our focus should be that our islands benefit from the funds that will be allocated for the recovery of the EU economies.