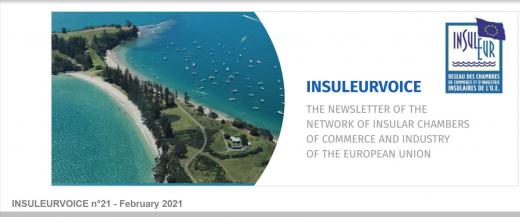 What is the InsuleurVoice?
InsuleurVoice is a bi-monthly newsletter from the EU Chambers of Commerce and Industry Network. As the former Insuleur chairman Raymond Ceccaldi pointed out in the first issue, 'InsuleurVoice' aims to encourage interaction between Chambers of Commerce Network members, offer better awareness of local and national realities and present Network initiatives. Finally, this newsletter aims to provide news on European Union legislation and programmes.
replica watches
omega replica
longines replica
InsuleurVoice is sent out by e-mail to all ordinary, associate and observer members of the Network. It is also sent to local, national and European authorities so as to inform them about Insuleur activities. All issues of the publication will be available on the Network website.
All content may be reproduced by citing the author.