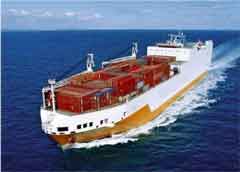 Reduction of greenhouse emission from maritime transport
The European Commission opened a public consultation on greenhouse emission from shipping. The EU institutions are working on different policy options to address the reduction of greenhouse gas emission in the maritime sector.
According to the international MARPOL convention, the sulfur emission will have to be reduced to 0,1 by 2015 % in areas of emission control of sulfur (namely the North Sea and Baltic Sea) and 3,5% elsewhere. The European Parliament would like to go further and apply the 0.1% limit to the whole EU territory.
If you want to give your opinion on the way this reduction could be implemented, do not hesitate to take part in the consultation until 19 April 2012.
More information: http://ec.europa.eu/clima/consultations/0014/index_en.htm