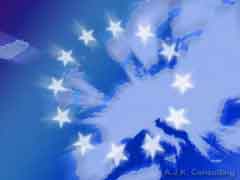 The CPRM asks for more flexibility and proportionality for Islands during its conference on Cohesion Policy
On February the 8th a meeting took place at the Committee of the regions, based on the question « How can the 2014-2020 cohesion policy integrate the Island dimension? ». At first an expert on regional development and two members of the European Commission made a review on the situation. Then, the Islands, the member states and the MEPs gave their points of view.
All agree that while facing great geographical, demographic and economic challenges, the Islands also have great opportunities for development. To grab these opportunities, the islands must be attractive for both Europeans and non-Europeans. Thus, a multi-sectoral and asset-based approach on Islands is required from the European institutions. In islands areas, European regional funds must be both proportional (to the over costs of local infrastructures, travel etc.) and flexible (since the islands structural situation is different from the one of the continent, they cannot strictly apply the "thematic concentration" on research and innovation asked by the European commission).
For further information: http://www.islandscommission.org/index.php?act=2