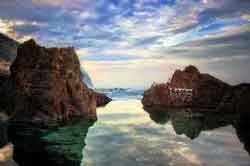 16/02/2012

Mallorca will hold in february a public hearing of the EESC Working Group regarding islands
Mallorca Chamber of Commerce (Balearic Islands) will organize on 16th and 17th February 2012 in Palma de Mallorca a public hearing in the framework of the European Economic and Social Committee (EESC) Working Group preparing a report on islands.
The hearing as such will be held on Friday 17th with three panels, each addressing a specific issue. Visits will be organized on Thursday 16th and a meeting of the INSULEUR's Board of Directors will also be held on the same day (relevant members will soon receive a personal invitation). In the following dates, we will provide you a detailed program as soon as possible.
We really encourage you to attend the hearing which will give you the opportunity to voice the Island businesses' positions and interests to members of the EESC and to European policy makers, especially to Members of the European Parliament that show a special interest in the islands issue.