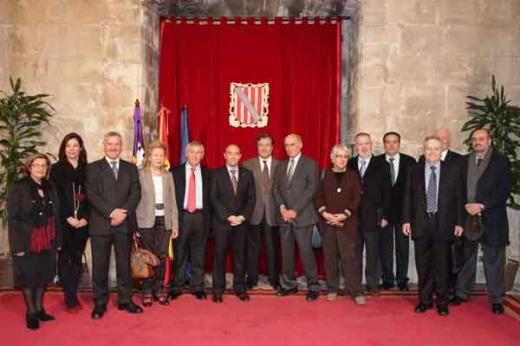 INSULEUR presents its views on specific problems facing islands at the public hearing of EESC
The EESC study group on specific problems of islands held its third meeting in the Mallorca Chamber of Commerce on 17th February. In this framework a public hearing was jointly organized by the EESC and the CCI Mallorca in order to hear the voice of different speakers of the islands, mainly from Balearic Islands (see program of the hearing): Members of the European Parliament native of islands, regional authorities, trade unions, researchers, business representatives and other representative of both the private and public sectors.
The speakers recalled the difficulties faced by islands due to the natural characteristics of the territories. The challenges are mainly the connections between the islands and the mainland and between the islands themselves. This refers to the port and airport issues (management, equipment, productivity and capacity, taxes). Energy is also an issue (storage problems, renewable energy, etc.) as well asagriculture. The necessity to invest in R&D&I, in training and education, in infrastructures was clearly expressed.
Juan Gual, the President of INSULEUR, presented the INSULEUR contribution to the study group works (see below the full position in French and synthesis in English, French and Spanish). Cohesion, tourism, air traffic, security, energy was the main issues addressed by President Gual.
ð